One day...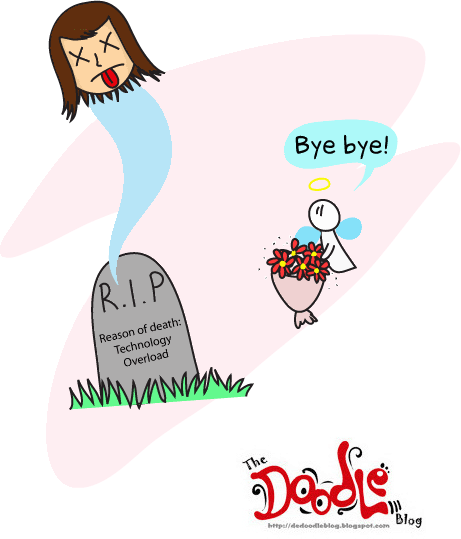 We're going to die of technology overload.
Well, before that, I will probably die due to assignments overload first. *sob*
Anyways, how about you? What's your story? Who are you going to be one day? What are you going to do one day? What will happen one day?
Share with me in the comment part and who knows your story might get picked by me! And then I would draw out your "One Day..." for ya! So that you could have a souvenir from me to be posted in your blog!
=)