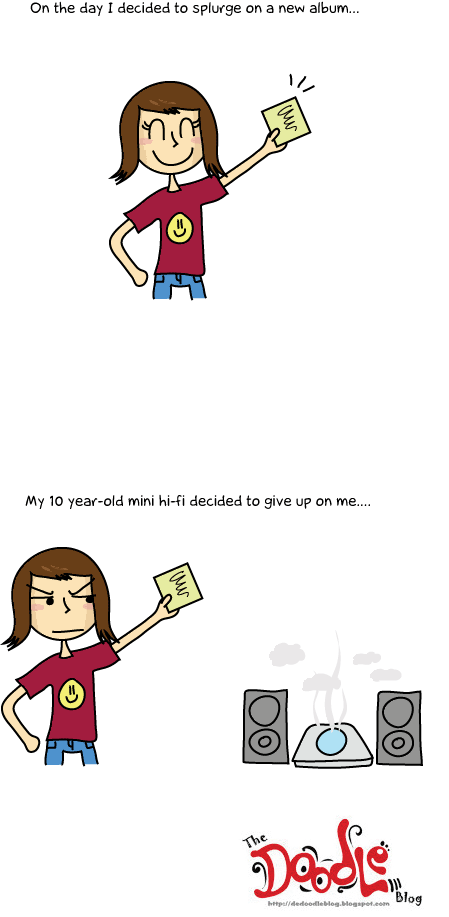 My ever faithful mini hi-fi that has served me for 10 years!
It is the first hi-fi I have ever owned and also the gift from my parents for scoring well for my UPSR back then.
Everything else is fine except that it can't play CD anymore. Actually this problem has appeared on and off, but this time it actually gave up totally.
I still collect original albums so... Guess that I need a replacement. *SOB*
Can anyone recommend me an inexpensive and decent mini hi-fi?
Thank you!