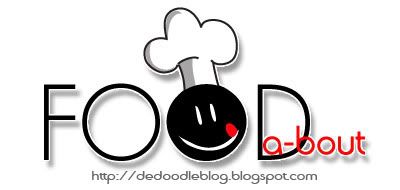 Despite living near to One Utama, I have never visited The Gardens.
The restaurant gives an impressive aura, my first thought was "The food must be very expensive."
For a broke student like me, i knew the price of the food would probably take up much of my allowance. Therefore I have never thought of visiting. However, on a very lucky day, a good friend of mine has decided to treat me. Thus, giving me a chance to finally try out this restaurant.
My first impression of The Gardens upon entering is - Doesn't this look like
Full House
a lot? In fact, it does. It has the same concept. Even the menus look almost the same, except that The Gardens provide more varieties.
Since we were there for lunch, we ordered their set lunches which were very affordable. With less than 20 bucks, you get a soup of the day, drink and a main course.
The soup of the day was Tomato Soup. Which I must admit that it's pretty good. They give you ample of tomatoes inside, which proves the originality of ingredients as well.
As for the drinks, we're given three choices to pick from - Ice Lemon Tea, Ice Coffee or Coffee. We picked ice lemon tea. And I absolutely love their jar-looking cups.
My friend ordered Butter Dory Fish, in which the cream/sauce tastes really exquisite.
I ordered black pepper chicken chop, which satisfied my taste buds.
The set lunches in The Gardens are almost similar to FullHouse. However, they do not include desserts unlike Full House.
But I must admit that the services and the quality of the food in The Gardens are way better than FullHouse.
It really gives me the satisfaction and also the price we have paid for. I would definitely visit again to try out their other menus.