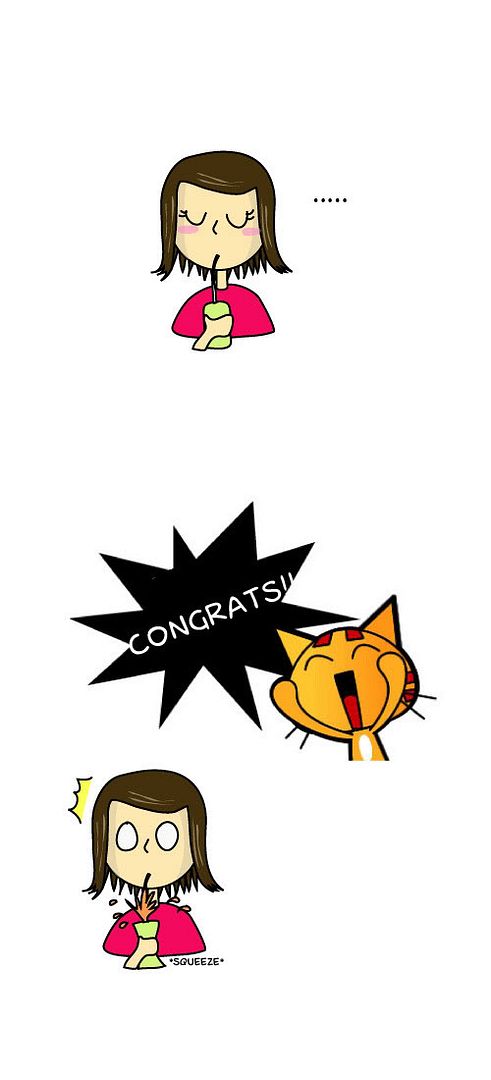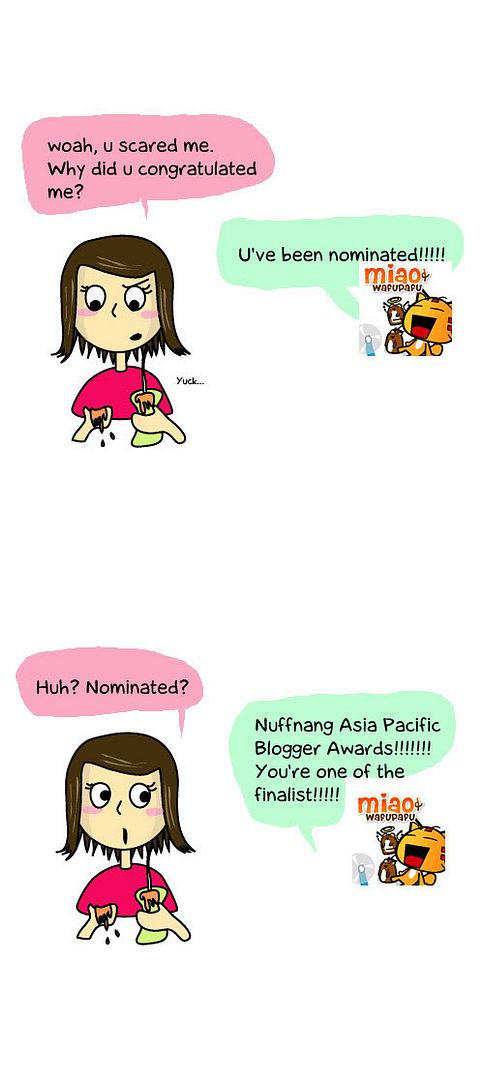 I have been spending my life away rushing assignments, I didn't even have time to take care of my blog and I wasn't aware of the blog award Nuffnang is organizing.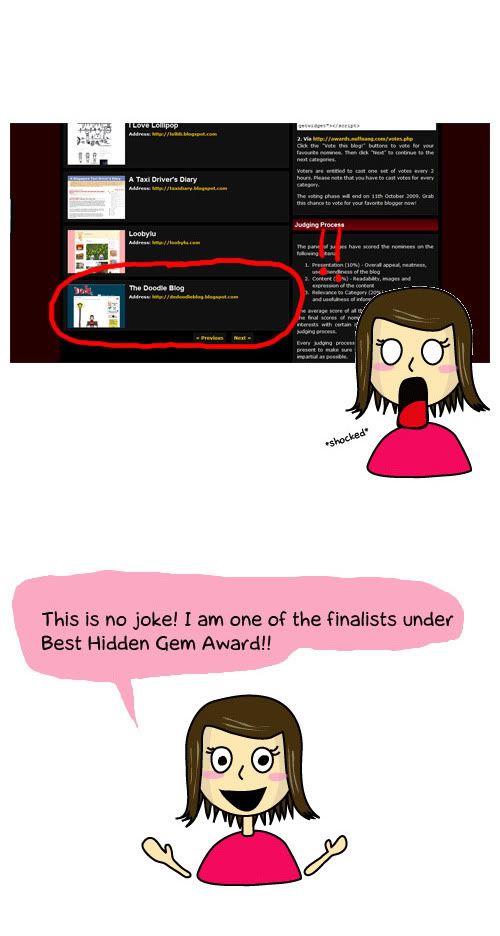 It's no joke!!! Check this website out!
http://awards.nuffnang.com/votes.php#voteform
Go to Best Hidden Gem category and you'll see me!!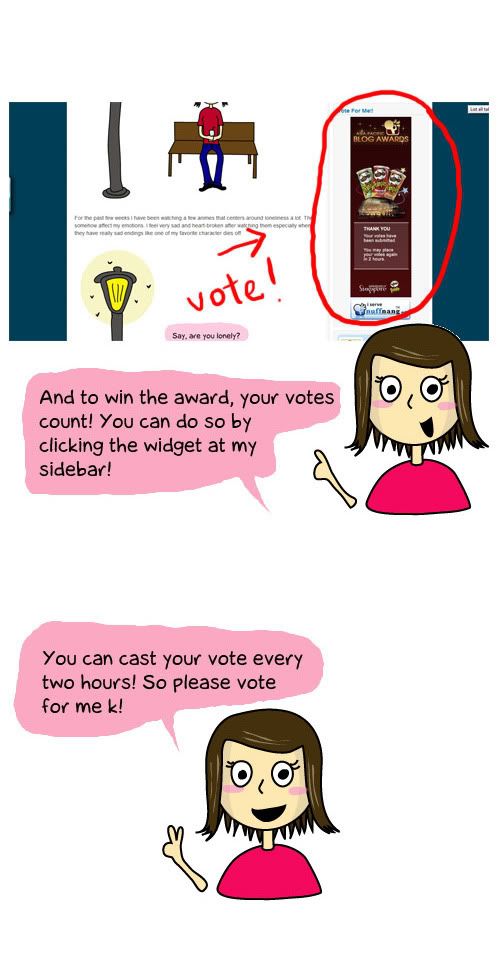 Being the finalist means that I get to go to Singapore for 3 days 2 nights to attend the award ceremony. Best of all,
ALL EXPENSES PAID!

I don't know how I am landed with such opportunity. But I am really grateful.
Thank you everyone for your support.
Thank you my loyal readers. =)