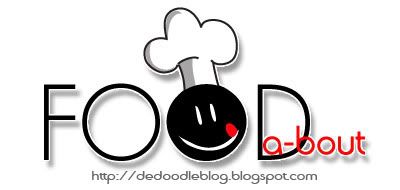 I love everything about Shabu Shabu!
Firstly, it is a buffet that comes with an affordable price -RM 26.50
Secondly, it is neat and clean
Thirdly, you don't have to walk around to get your food. They move right in front of you.
Don't believe? See it for yourself then.
See? The food moves on the conveyor belt right in front of you.
They serve very fresh pork slices. And they pick the parts where the meat is softest of all.
And they serve some fried/cooked food too!
This is the their own-made-sauce that makes Shabu Shabu even tastier!
As an avid steamboat lover, I must say I love Shabu Shabu a lot. Like I've mentioned, the place is really clean. It makes an OCD like me feel really comfortable.
Besides that, I love the fact that we can cook our own food individually! And there is an unlimited supply of ingredients moving right in front of you, you do not have to compete with the others to get the meatballs you want!
All in all, Shabu Shabu makes me satisfied and happy! If you want to bring me on a date, bring me here!
But I admit, this is not a place for a sweet and cozy date.
I love this place, nonetheless.
Go and try it out!
Oh,
remember
to book the place before you go, because it's always full during weekdays and weekends!